Cyberhound MacOS Install

Download and open the certificate file below:
Cyberhound Certificate Download

1. Click Install Certificate.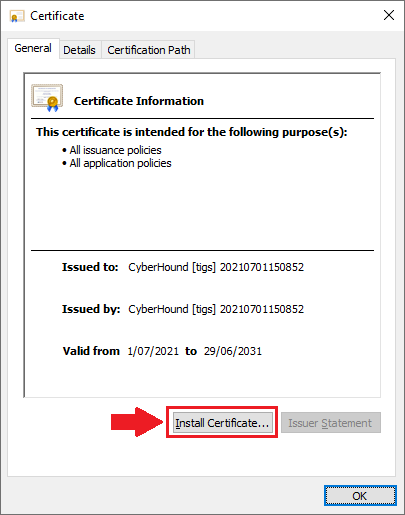 2. Make sure that Current User is selected and click Next.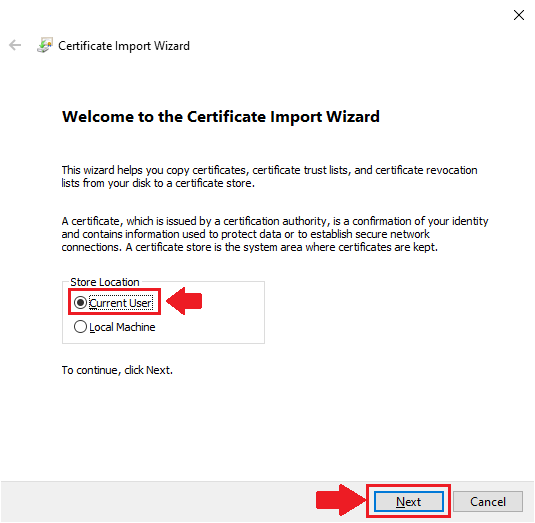 3. Select the Place all certificates in the following store option and click the Browse button.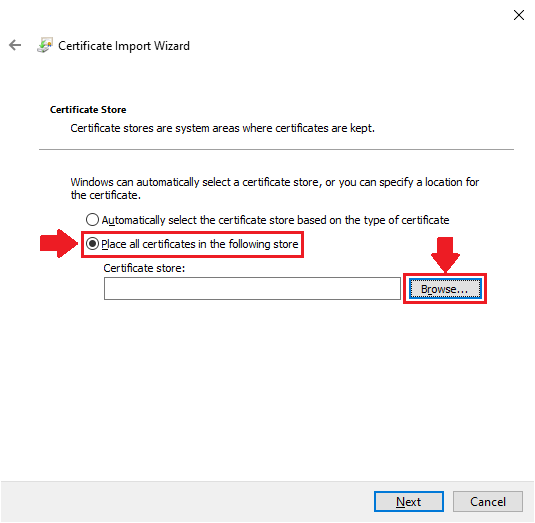 4. Select the Trusted Root Certification Authorities open and click OK.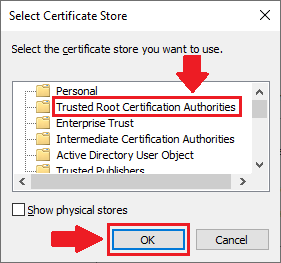 5. Click Next and then Finish to complete the install.