Cyberhound iOS Install

Download and open the certificate file below:
Cyberhound Certificate Download

Tap Allow and then Close.





Open the Settings app and navigate to General -> VPN & Device Management.
Tap on the Cyberhound certificate under Downloaded Profile.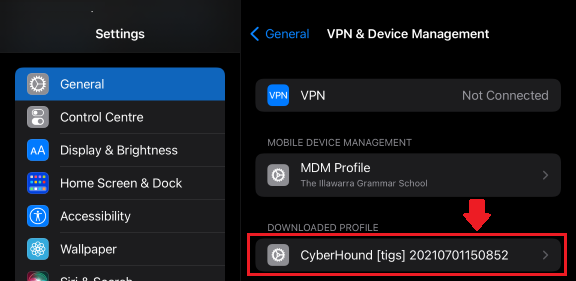 Tap the Install button on all prompts.




From the Settings app, navigate to General -> About -> Certificate Trust Settings.
Enable the Cyberhound certificate and tap Continue on the displayed prompt.