Cyberhound Android Install

Download athe certificate file below:
Cyberhound Certificate Download

Tap Close on the displayed message.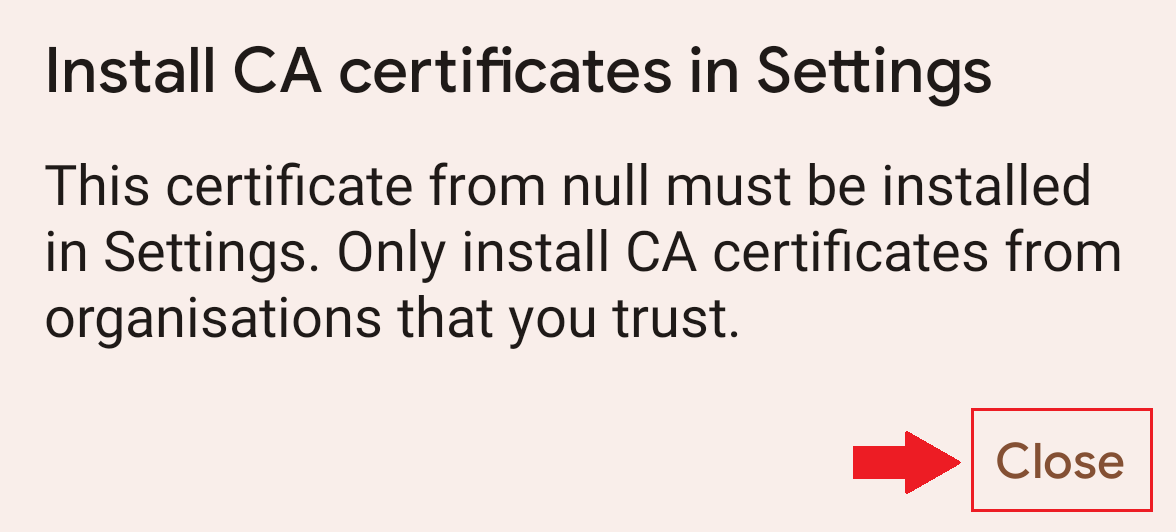 Open the Settings app and navigate to Security -> More Security Settings -> Encryption and Credentials -> Install a Certificate.
Tap CA Certificate and then tap Install Anyway.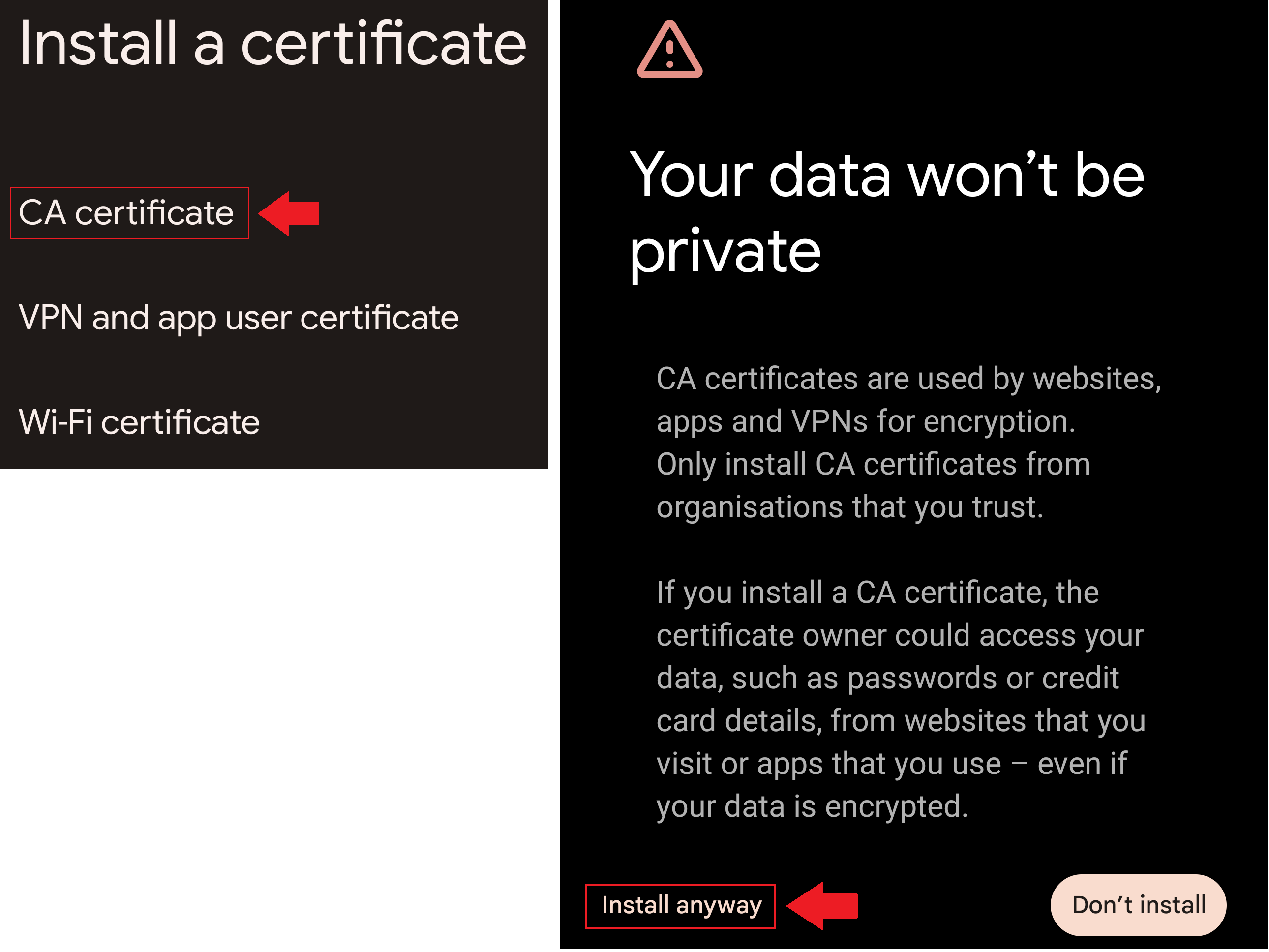 Tap on the cacert.cer file you just downloaded to install.